Everyone has a story only they can tell.
We're listening.
Scroll to explore the
Dear World College Tour


Over 100 colleges & universities have hosted the Dear World College Tour, unlocking thousands of stories & connections through live experiences.
Our story is the sum of others.
We've traveled the world and collected 125,000 stories in our signature ink-on-skin style — of statesmen and refugees, celebrities and survivors, mothers and daughters, fathers and sons.
Inspired by those stories,
the Dear World College Tour is a special offering designed to reveal powerful connections between students, faculty and staff.
Bring Dear World to Your Campus


A Dear World producer will help tailor an experience for your school.


Here's how it works.

Our College Tour experience combines the best of all Dear World has to offer-

Our digital artistry, our iconic photoshoots, live experience stations, and our beloved story celebration event that is open to the entire campus.





1. BUILD THE COMMUNITY
Our master storytellers will lead an initial cohort of members across your campus community through the Dear World experience.
The storyteller will identify, select, and coach a select few to share their story on stage at the celebration when we come to campus.
2. ARRIVE ON CAMPUS
When our team arrives on campus, we host Dear World experience stations that build up to the photoshoot open for all campus members who wish to take part.
So much more than a photograph – the experience is deeply personal, unforgettable and often revelatory.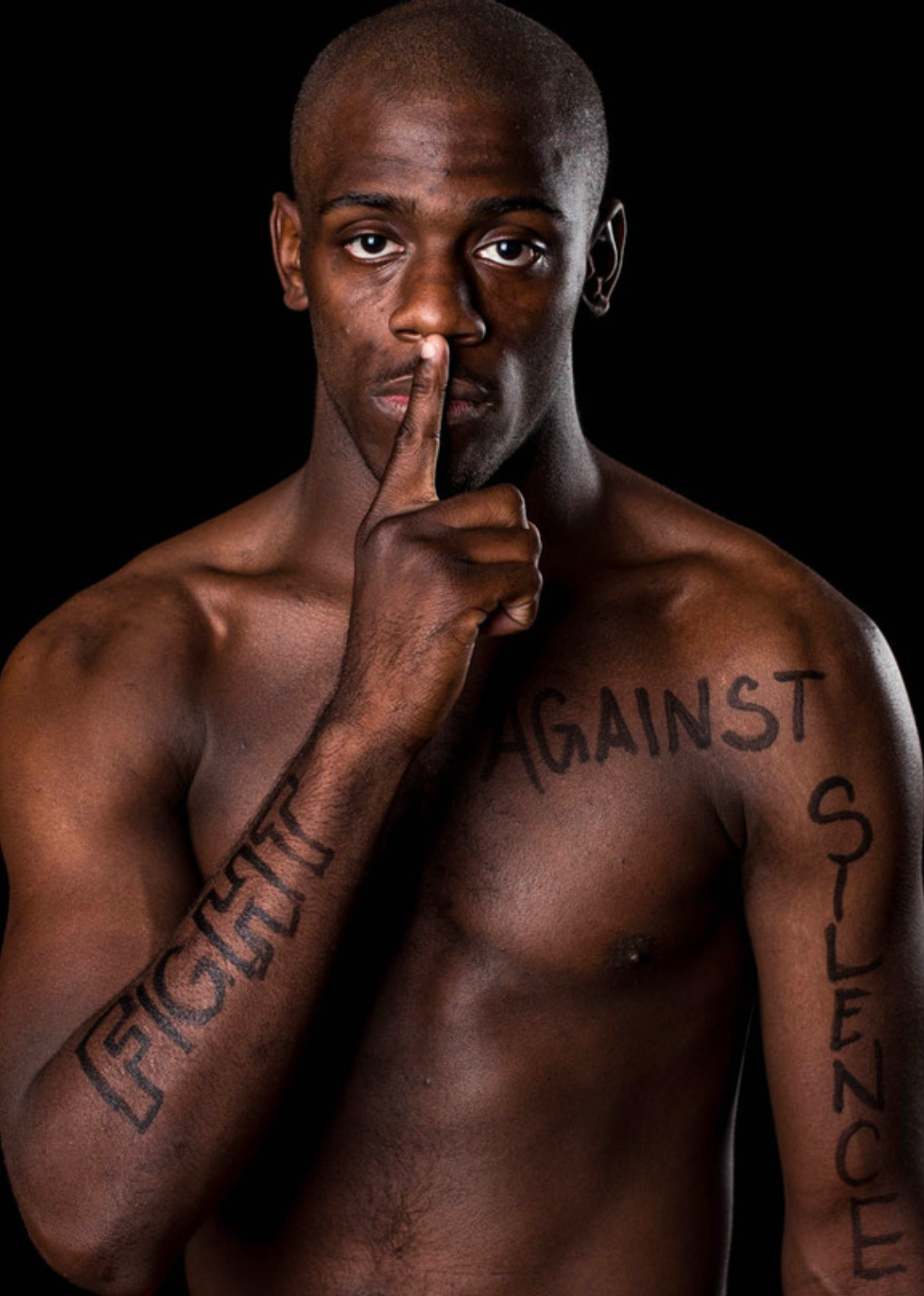 3. CELEBRATE THE STORIES
The Dear World experience day all leads to an evening of learning, sharing, and celebrating the unique stories that the students discovered throughout the process.
Our storyteller and a VIP from your campus host the celebration event with a lineup of students from the initial cohort we've been coaching and prepping! They have been working on their story and are ready for the spotlight. We guarantee the stories you hear at the event night will be heartfelt, inspiring, and above all- meaningful.

4. YOUR STORIES LIVE ON
We have a series of artistic content to memorialize the event. The college tour includes a photo activation where each student receives their own individualized portrait with their Dear World message.
New this Fall is our stxtch storyhub platform. Your campus will have its own group page and hashtag for social media platforms. In this space, your students will be able to see all the other stories across campus well beyond the event day!
---
This experience is all possible by an organizing committee from your school working alongside our producers! We have thoughtful onboarding and milestone planning to make every event a success for both parties.
Seen & Heard: Shaun B., University of Tennessee

I remember one day while I was in undergrad, my friends told me that someone referred to me as a "token" student leader.
I was kind of confused by the statement. What did that mean? They explained that it meant that you are that black student leader they use to "diversify" pictures, videos and engagements around campus. I felt hurt and frustration. It made me question my purpose, my positions on campus and my overall progress. Was I just given these roles to help make it look like students who look like me can excel? Was all my hard work a lie? Why were my successes being diminished like I only achieved because I was "chosen" to be that black kid who gets the glory and fame?

I always struggled to find and fully understand the mold of a "typical black person". What does that even look like? Growing up and hearing things like "you talk white", or "you're like an Oreo, Shaun, black on the outside, white on the inside." It made me feel like I didn't belong and made me question who I was. I even gave in and jokingly embraced these things.

But as I reflect on this, I recognize that there is a fear when someone like me enters a space unknown. A fear when I can articulate myself well. A fear of a person like me who paves the way for others to follow. I know that I am not a token.

Shaun B., University of Tennessee
---
Dear World creates a magical setting for compassionate connections. Here's a glimpse at how those connections are brought to life on campuses large & small.


Interested in doing even more at your school?
We also create special events for Orientations, Graduations, and beyond.
These events are led by an experienced Dear World Storyteller and can include a full stage presentation, portrait+story activation, and story reveal show.
Need more inspiration of how we can customize an event based on your college campus?
Dive in here to watch more college videos.
---
Seen & Heard: Dunham Perry, CU Boulder
I had a friend. His name was Sawyer and he was the epitome of everything I wanted to be…
…tall, handsome, strong, funny, quick-witted, and brave beyond belief.Being an outdoorsman, Sawyer hiked the tallest mountains, kayaked down the wildest rapids, and roughed it in parts unknown. Sawyer was a huge fan of free soloing, climbing without ropes. He always told me that when he was up there, it was just him and the wall.

It was a Wednesday in mid-January. Sawyer invited me to go rock climbing with him on Friday before the Back-From-Break Dance. We would be climbing a monstrous face in Clear Creek Canyon, a cliff that Sawyer had free soloed numerous times before. Friday came and I blew him off. So Sawyer went alone. Sawyer went with no ropes. Sawyer fell and died.

The guilt was immeasurable. I robbed a mother of her child. "It's not your fault" was all I heard on a constant loop from everyone I talked to. But it's hard to hear that when you're in a bottomless pit of self-loathing. I couldn't sleep. I couldn't eat. The world turned grey. Sawyer was dead and buried, but I was left alive to rot from the inside out, until I decided to do something – something only Sawyer would do.

I had to beat the mountain that beat him. I began training like a madman. It became my personal mission until the day came when I felt ready. I left my house and set out to the cliff. THE cliff. I left my rack and rope in the car and began climbing. The world melted away. It was an hour of pure bliss. It was just me and the wall.

I pulled myself over the top of the cliff and was at a loss for words. All I knew was that life was going to be okay. Sawyer was gone, but I was still here. Sawyer lives through me.
Dunham Perry, CU Boulder
Explore more stories via Instagram
---
Wondering why we do this?
Never before have we known more people less.

Attention is in short supply, shallow images abound, and even the simple notion of 'truth' eludes us.
Our churches sit empty. Our halls of government grind. Our corporate & community spaces grow increasingly virtual.
So where will we find each other
, truly listen, and be reminded of why we choose to live and work with each other?
Your story is the place where we meet.
We're championing the next generation of storytellers, enabling people from all walks of life to resolve a burning desire that unites us all ...
to be seen
.
We've learned that phenomenal stories live within every person, every school, and every team.

"Dear World gives us an opportunity to share an intimate moment with people we love and with people who we are trying develop an amazing amount of trust with."
Mike Krzyzewski, "Coach K" – Duke University
"Dear World has redefined how we tell our students' stories."

Dr. Cissy Petty – Loyola University
Dear World has helped reveal remarkable stories at over 100 schools – why not yours?
Anne Arundel Community College
Ball State
Bentley University
Binghamton University
Boston University
Bridgewater State University
Cal State University
California Polytechnic State University - San Luis Obispo
California State University
Central Connecticut State University
Christopher Newport University
Cleveland State University
College Board (Annual Forum)
Creighton University
Davidson College
DC Public Schools
Duke University
Eastern Connecticut State University
Embry-Riddle Aeronautical University
Emory University
Fairleigh Dickinson University
Fashion Institute of Technology
Florida Gulf Coast University
Fresno State
Frostburg State University
George Mason University
Georgia State University
Indiana University
James Madison University
John Jay
Johnson & Wales University
Kennesaw State University
Lafayette University
Lamar University
Lehigh University
Louisiana State University
Loyola University
Lynchburg College
Mark Conference
Massachusetts College of Liberal Arts
Miami University
Michigan State University
Millersville University of Pennsylvania
Montclair University
Mount Ida College
Muhlenberg College
NACA National
NACA Northeast Regional Conference
NASPA Regional Conference
New York University
NOCCA
North Carolina Central University
Northern Kentucky University
Northwest Missouri State University
Old Dominion
Paul Quinn College
Pittsburg State University
Purdue University
Roger Williams University
Rollins College
Rowan University
Rutgers University - Camden
Rutgers University Leadership Conference
Saint Leo University
Salem State University
San Jose State University
Slippery Rock
Smith College
Sonoma State University
Southern Illinois University
Spartanburg Methodist College
St John's University
Stockton University
Suffolk University
SUNY Delhi
SUNY Purchase
Tallahassee Community College
TCU
Texas A&M University-Commerce
Texas State University
Towson University
Tulane University
UNC Charlotte
University of California
University of California
University of Houston
University of Illinois Urbana-Champaign
University of Iowa
University of Louisiana - Lafayette
University of Maryland
University of Miami
University of Nebraska - Lincoln
University of New England
University of New Orleans
University of Oxford
University of South Alabama
University of South Carolina
University of South Carolina
University of South Florida
University of St. Thomas
University of Tennessee Chat.
University of Texas at Arlington
University of Texas El Paso
University of West Alabama
University of Wisconsin - Madison
University of Wyoming
Virginia Tech
Webster University
Western Carolina University
Wheaton College
Xavier University
P.S. We love revisiting schools and no two events are alike.
Wondering if this can happen at your school?


Your time is valuable, so here's a clear pricing breakdown for DW College Tour activations:
$15,000

College-Tour Activation
All-Inclusive
$20,000+
Custom Activation
(Orientations, Graduations, & beyond)
Bring Dear World to your campus by scheduling a discovery call & completing a simple inquiry form:
It only takes a moment and there's no commitment.
Ready to go? Bring the College Tour to Your Campus
or dial 1 (800) 413-0489
DearWorld.com
DearWorld.org
Explore Dear World on Instagram
All images copyright © 2021 Dear New Orleans LLC